RF Microneedling advanced skin rejuvenation
Say goodbye to Derma rolling and try advanced RF Microneedling treatments with the latest technology.
What is Microneedling?
RF Microneedling is a skin rejuvenation treatment that increases collagen and elastin production. Needles penetrate the skin and release Radiofrequency energy. This energy heats and stimulates the body's healing response to produce new collagen and elastin, improving skin texture.
Microneedling combined with Radiofrequency energy gives a more effective result than individual Microneedling and Radiofrequency treatments. You will see a more youthful appearance with firmer, tighter, smoother skin.

Skin Rejuvenation
We can help with a variety of concerns including:
Microneedling Consultation
RF Microneedling Benefits with the FOCUS DUAL
We use the latest technology with the Focus Dual,  supplied by Lynton lasers, a world-leading British company.
Unlike Derma rolling, the Focus Dual uses vacuum suction technology and a stamping action. Ultrafine needles are inserted perpendicular to the skin surface, while suction technology ensures the microneedles penetrate to a precise and safe depth. Radiofrequency energy released from the microneedles boosts collagen and elastin production and helps to seal micro-wounds.
These factors help to minimise trauma, making the treatment more comfortable with virtually no downtime.
Skin remodelling produced by elastin and collagen production can be seen over time, smoothing and tightening the skin, giving a rejuvenation effect.
For more information, visit our Radiofrequency Microneedling FAQ.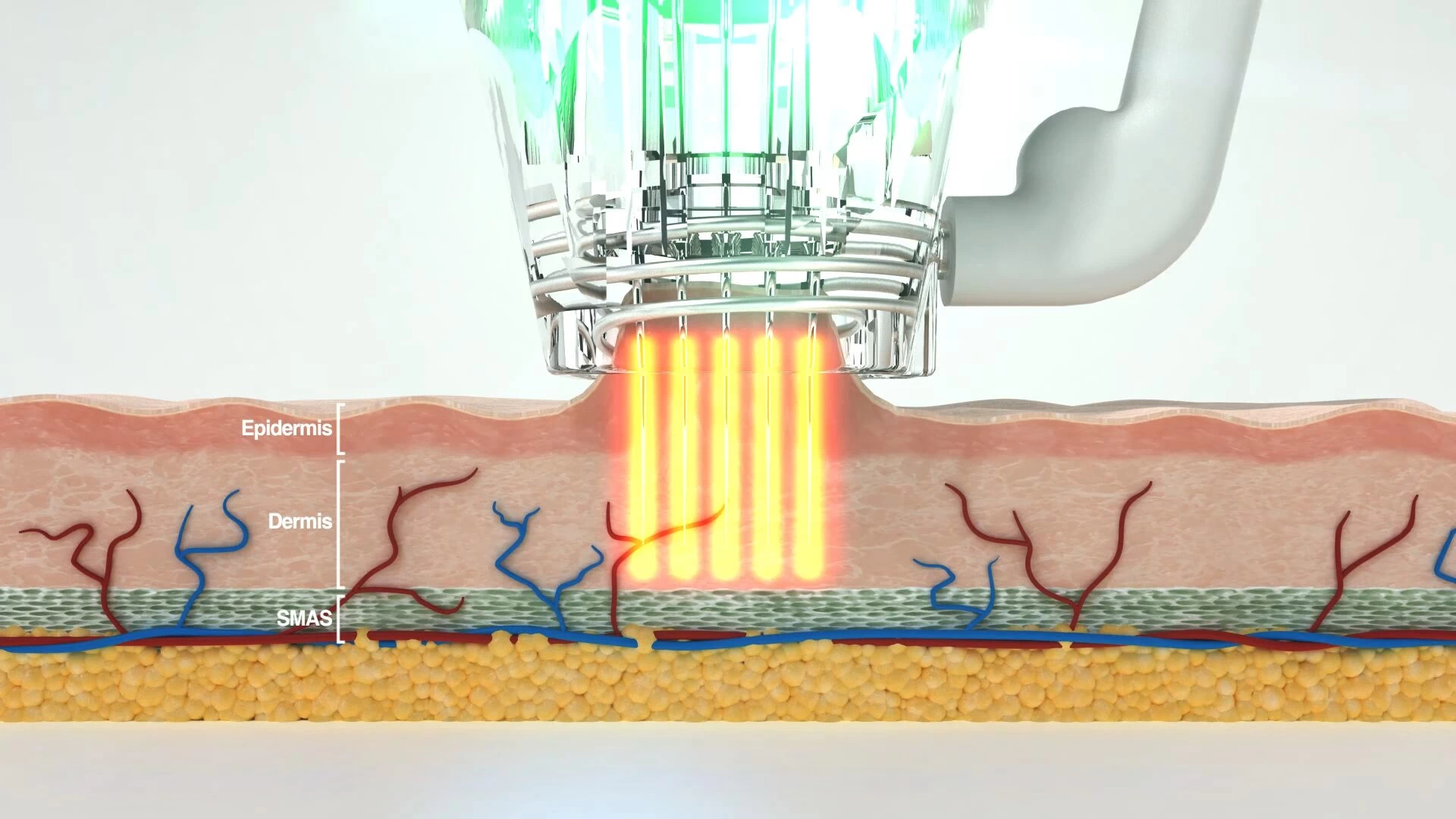 Benefits of RF Microneedling

Microneedling near me?
Setsuko provides Radiofrequency Microneedling, Fractional Microneedling and RF Fractional Microneedling in somerset near Bridgwater.