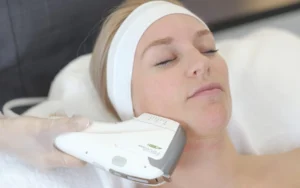 The HIFU Facelift
HIFU treatment uses High-Intensity Focused Ultrasound to provide a non-surgical facelift. The focused ultrasound is used to lift, firm and tighten the skin.
Middle age and ageing
To treat the signs of skin ageing in your middle age, the HIFU Facial is perfect for stimulating collagen production in the dermis layer and tightening the SMAS layer. This gives skin back its elasticity and a naturally youthful appearance. HIFU anti-aging treatments will kick-start your skin into producing more collagen giving skin back its snap. A HIFU Facelift can treat various concerns that cause sagging.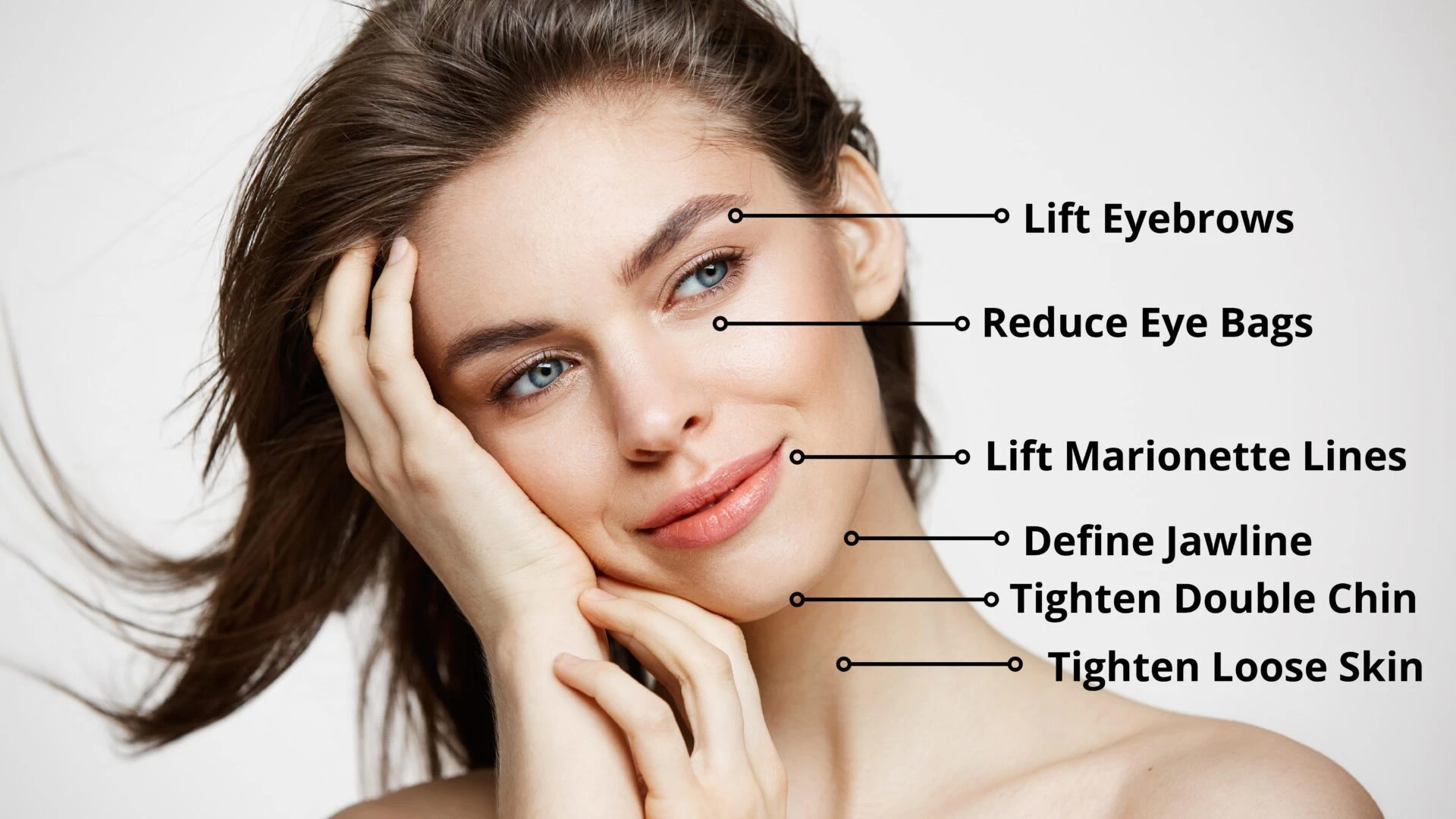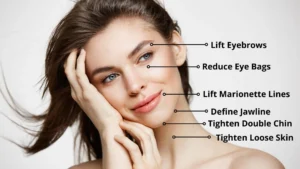 The Focus Dual
We use the latest technology, the Focus Dual from Lynton Lasers, a world-leading British company. Our HIFU with the Focus Dual is one of few non-surgical treatments that can target every layer of the skin, including the deep SMAS layer, which was previously only accessible via surgery.
If you have any HIFU Concerns, visit Setsuko's blog to discover more about this cutting-edge treatment.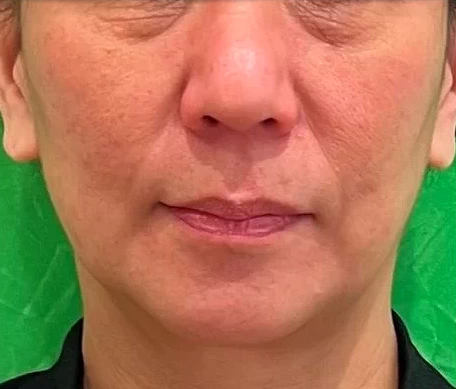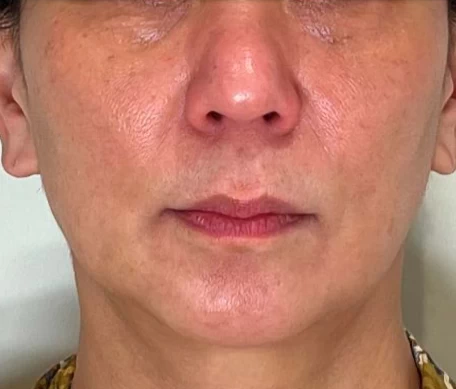 HIFU Face Tightening
During a HIFU treatment, special cartridges are gently put on your skin to deliver focused ultrasound waves into different skin depths generating heat, which tightens the SMAS layer and promotes higher levels of NEW collagen in the Dermis layer. This helps loose skin to tighten and firm, resulting in a natural lift. For more information, visit our HIFU FAQ.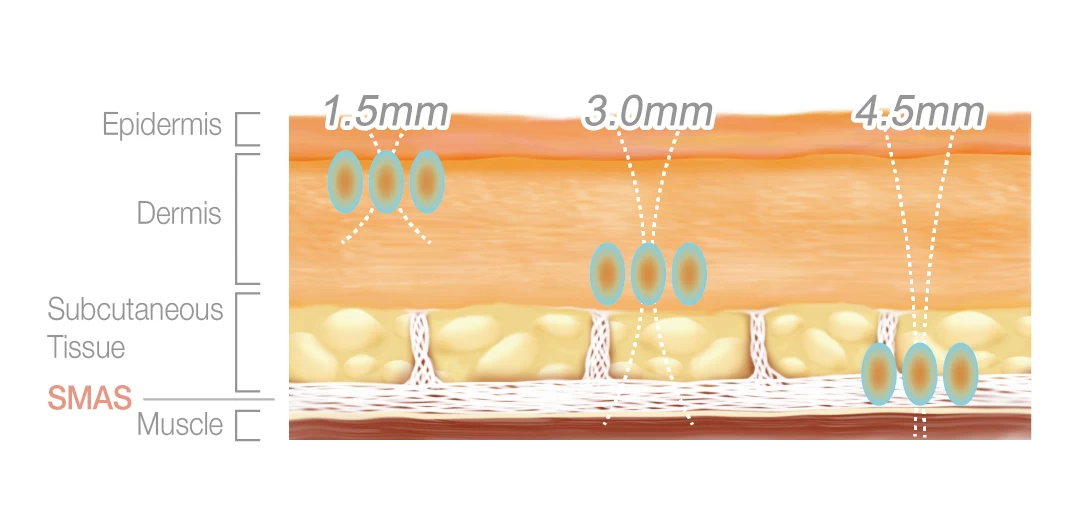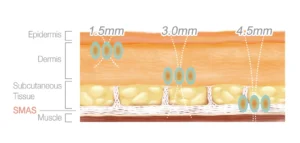 HIFU Safety
The Focus Dual has been designed to reduce discomfort using "Safety Assist Transducer Technology."
Traditional HIFU can be very painful as ultrasound heats up the skin surface. Safety Assist Transducer Technology allows targeting an accurate depth without causing excessive heat and discomfort on the epidermis layer. The result is little to no downtime. If you are concerned about any possible side effects associated with HIFU please read my article about HIFU Risks.